Sunrise Elopement to Taft Point in Yosemite
Taft Point, Sentinel Dome, Tuolumne Meadows, Tenaya Lake, Olmsted Point, oh my!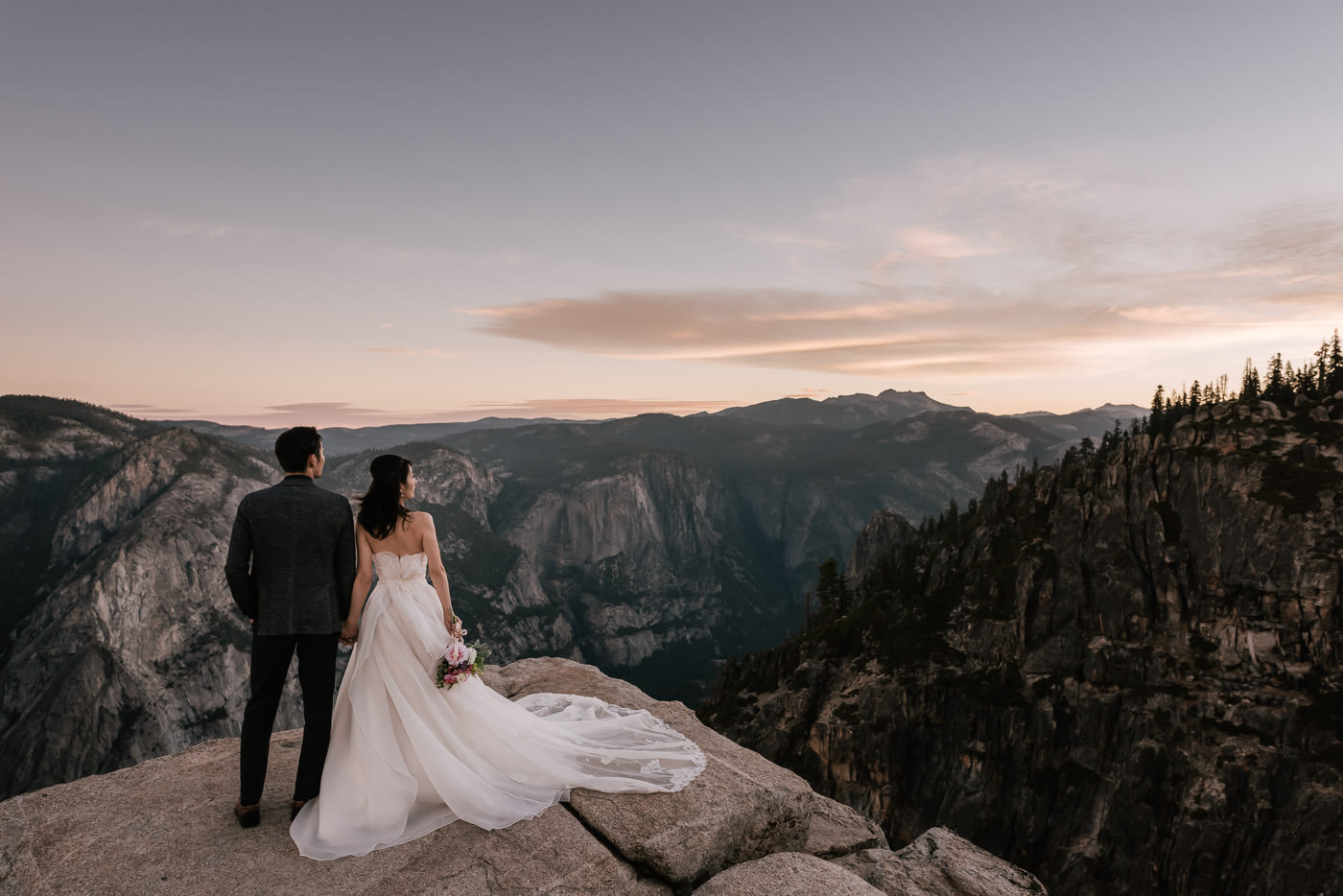 A sunrise elopement session at Taft Point
Sunrise sessions are always a little extra special. It takes a lot of willpower to get out of bed and hit the trail at 4am to make it out to your ceremony site. But it is so worth it. Ayana and Hiroshi chose Taft Point on Yosemite's southern rim for a romantic elopement session as the sun rose on the valley below. Taft Point has always been a favorite spot of mine, so it was nothing short of a dream come true photographing a couple so in love there. But the day was still young and we were feeling adventurous.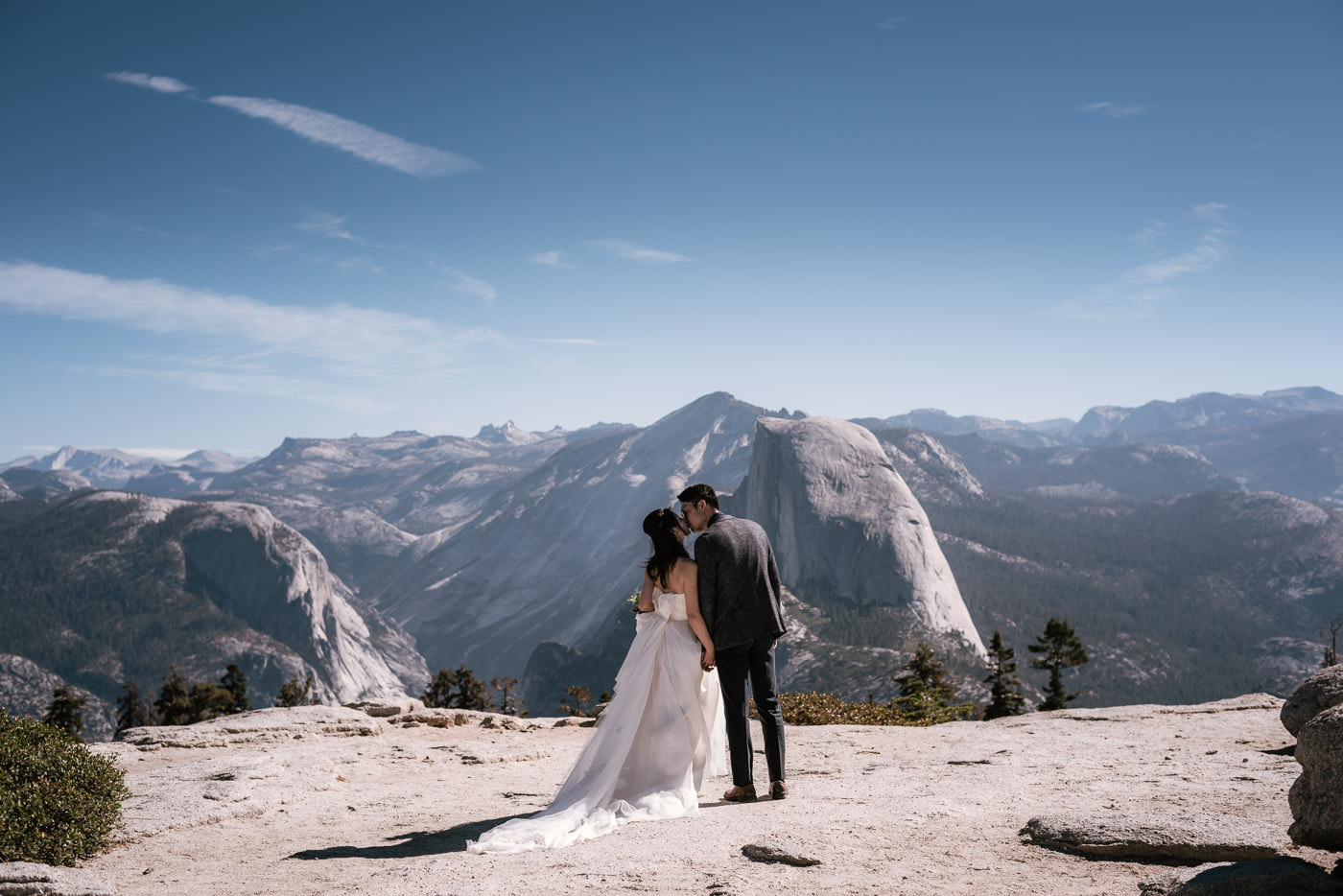 As the sun made its way up into the sky we made the trek from Taft Point to Sentinel Dome. Where Taft Point has some of the best views of El Capitan in the park, Sentinel Dome shows off Half Dome like no other spot in the park. And all without the crowds of Glacier Point, which was conveniently just down the road and made for a perfect spot to grab a bite to eat while we took a break from creating all these awesome photographs.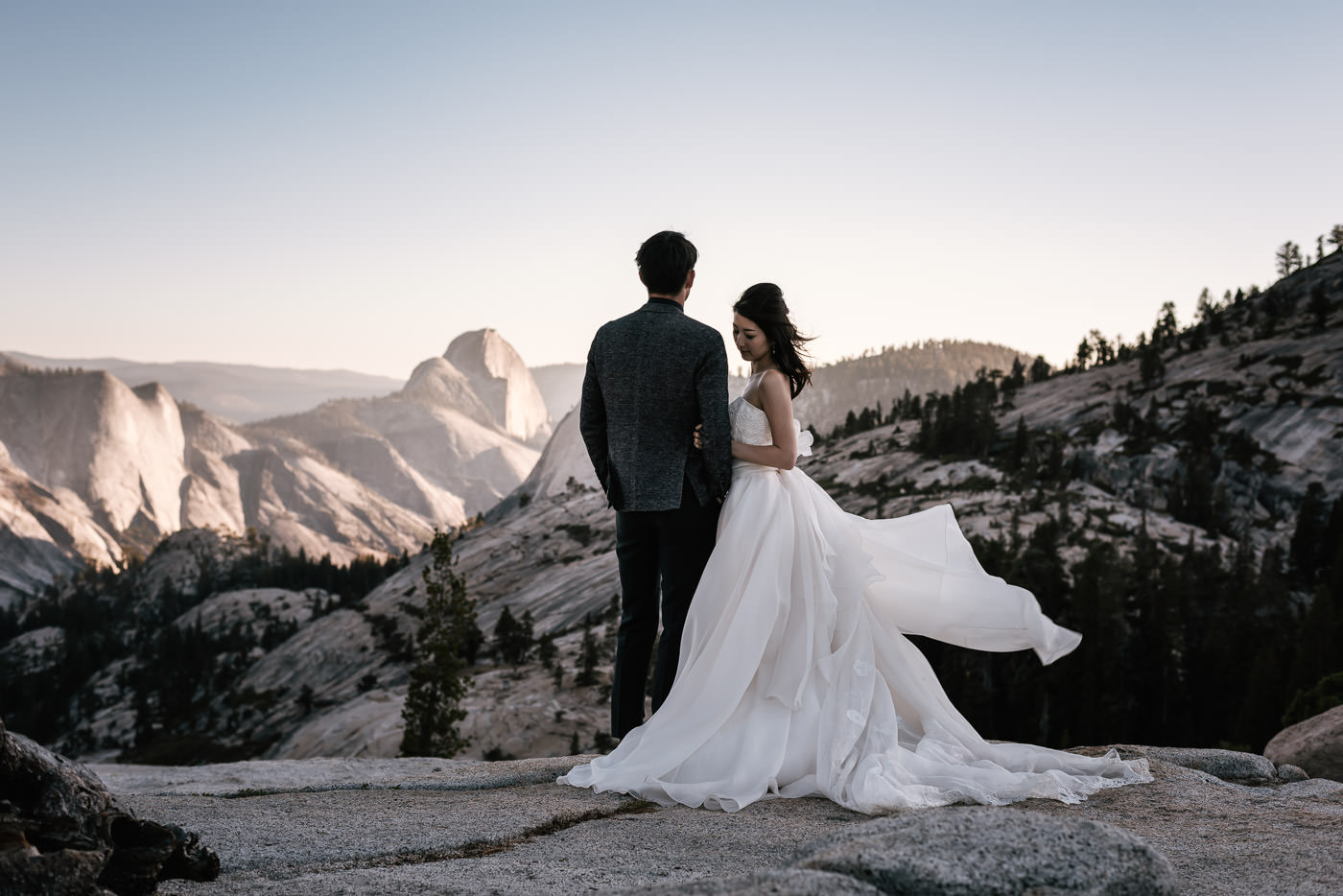 After lunch(and a nap) we all headed up the Tioga Pass with the end goal of a sunset session at Olmsted Point. Along the way we stopped at Tuolumne Meadows and hiked the trail that skirts around the outside of the meadows. Then headed down to Tenaya Lake as the sun began to set and snagged a few amazing shots on the shore before hurrying off to Olmsted Point. Olmsted Point is probably my favorite spots in the park for elopements. I love being able to head out over the rolling granite slopes here and be greeted with scraggly pines, and stellar views of Yosemite wherever you look. It was a long day, but the result was some of my all time favorite photos. And I know we'll all treasure these memories, and photos, forever.