PHOTOGRAPHY PACKAGES FOR NATIONAL PARK weddings
Artistic Photography for Adventurous souls
I'm positively in love with the National Parks and Forests
Yosemite, Death Valley, Zion, as an outdoor enthusiast I love them all. I spent the Easters of my childhood in the wonderful town of Mariposa just outside Yosemite National Park. Being next door to the park, visits were a frequent occurrence. We'd take the short drive in through the western entrance and drive the valley loop, taking in the towering splendor of El Capitan and Half Dome. That majestic valley inspired my adoration for the outdoors and led me to become the mountain loving backpacker I am today.
what could be better than saying I do in the great outdoors?
Combining my love for wedding photography with my passion for the National Parks seems only natural. There is simply isn't a better wedding destination than the chapel of the great outdoors. Every wedding in the National Park is a magical event, your's is no different. Each and every moment of it is an opportunity to create images that you'll cherish for a lifetime. So let's create something spectacular together!
National Park Wedding package
NO ADDITIONAL TRAVEL COST IN THE U.S & CANADA
Lovebirds getting married in the National Parks outside southern California, this is the package for you.
NO ADDITIONAL TRAVEL COST
Getting married outside southern California but want me to photograph your wedding? I'll start packing my bags.
All day wedding coverage
From sunrise to sunset we will capture every magical moment of your big day.
All photos on a USB drive
I place no limits on the number of photos I deliver and each and every image is edited to look its' very best. All delivered in full resolution to you on a USB.
Personalized slideshow digital file
A custom made montage of your special day.
Private web gallery
You will also receive a link to your password protected web gallery. From there you can view your photos, and order prints from my preferred professional print lab. Then share the link and password with your friends and family so they can do the same.
Print release
Print from the lab of your choice, and share to your hearts content.
More than just a wedding photographer
I'm Norm Roberts the Fifth, an artist who has spent his life perfecting the medium of light. Your wedding in the National Parks is the next big adventure in your love story, let me make it into a work of art. If you are romantic souls, with a touch of wanderlust looking for a photographer as adventurous as you are, let's chat.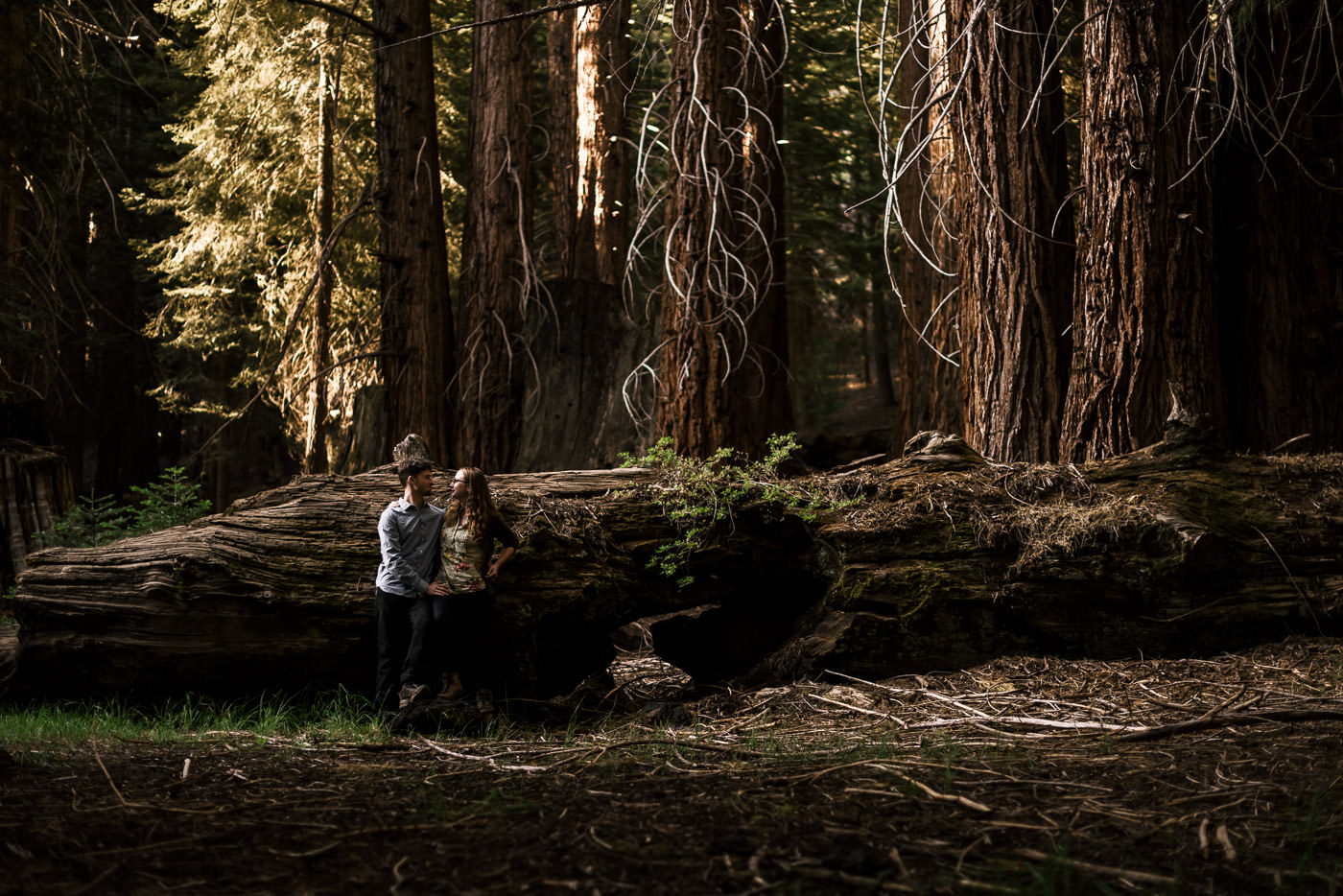 is someone who doesn't mind wind swept hair, getting caught in a downpour or a little dirt on their shoes. Fellow wanderers who desire going off the beaten path and blaze new trails with me to produce stunning photographs and memories we can all treasure for a lifetime. You'll find me happily traveling twisting mountain roads, fording across freezing creeks, hiking down steep canyons, or climbing sprawling oak trees to find the perfect shot. Whatever it takes to bring your beautiful relationship to life, creating images that showcase your romantic thirst for adventure with touching emotion, I'll do it.
Clients always are surprised
To find what I am willing to do as their wedding photographer. This is my passion so there really is no limit. Drive out to Joshua Tree National Park to spend the day hiking the desert looking for the perfect backdrop? Get the rings, I'm already on my way. Wading through lakes for a romantic swim shot? Roughing it up in the mountains? Let's go! All I require is that wherever we are, and whatever we are doing, let's have a great time and create something special. Fun is the secret ingredient to amazing photography. Go down the path less traveled and savor the insane wonderfulness of vowing your life to your lover and best friend out in the national parks. Let's have an a grand adventure!
HAVE A QUESTION? READY TO BOOK? SEND ME A MESSAGE AND I'LL GET BACK TO YOU RIGHT AWAY.
My favorite National Parks for Adventurous weddings