Wedding & elopement photographer Reviews
Based in Los angeles, traveling for love stories around the world
I've had the pleasure of working with some of the most delightful people on the planet. We've had a such blast creating art and making memories. From the adventurous Yosemite elopements to more traditional weddings here in Los Angeles, I've loved every minute of it. And my clients loved it too, as you can see from their kind words below. I encourage you to take a look at what they say, then check out my wedding portfolio. If you like what you see, and I know you will. Send me message and we'll turn your love story into art.
Working with Norm as our wedding photographer was truly an INCREDIBLE experience. He was super responsive and kind with my seemingly never ending questions. Our wedding day was easy and stress-free in a large part to Norm's friendly personality. As people who don't get usually get professional photos, he made us feel so comfortable and at ease. We got married in Yosemite and he knew all the amazing locations in the park to take us to. I am completely blown away by our photos--they are absolutely stunning and truly captured so many special moments from our day. He delivered the photos in such a special and creative way---We will treasure these photos for the rest of our life. Thank you, Norm!
One of my favorite things about my wedding were our photos! From our engagement shoot to our wedding everything was just perfect! He is so easy going and great to work with. You can tell he is very passionate and loves what he does. We received so many compliments on our wedding and engagement photos. They were exactly how we wanted them! I can't recommend him enough! You won't be disappointed :)
We couldn't have been more happy with our photographs! Norm is truly a wonderful person that genuinely cares about your special day and about capturing all the moments that mean the most. He is professional and delivers above and beyond work. We hope to work with Fifth Photography again!
I highly recommend Fifth Photography. I got married 09/16/18 and I absolutely loved Norm's services. He was so patient with me as I had no idea what I wanted. He chose a beautiful place to have our engagement shoot, and he chose great backgrounds for our wedding photos at our wedding venue. He was funny and was so patient with my annoying family! I gave him very minimal guidance and he was absolutely amazing. He captured the most beautiful moments and had our photos ready in about 8 weeks. He gave us a personalized gift when our photos were delivered and it was beautiful! I got a lot of compliments and all of my family and friends were impressed. I made the mistake of not hiring a wedding day coordinator, but Norm did amazing without one. His prices were affordable and he was wonderful.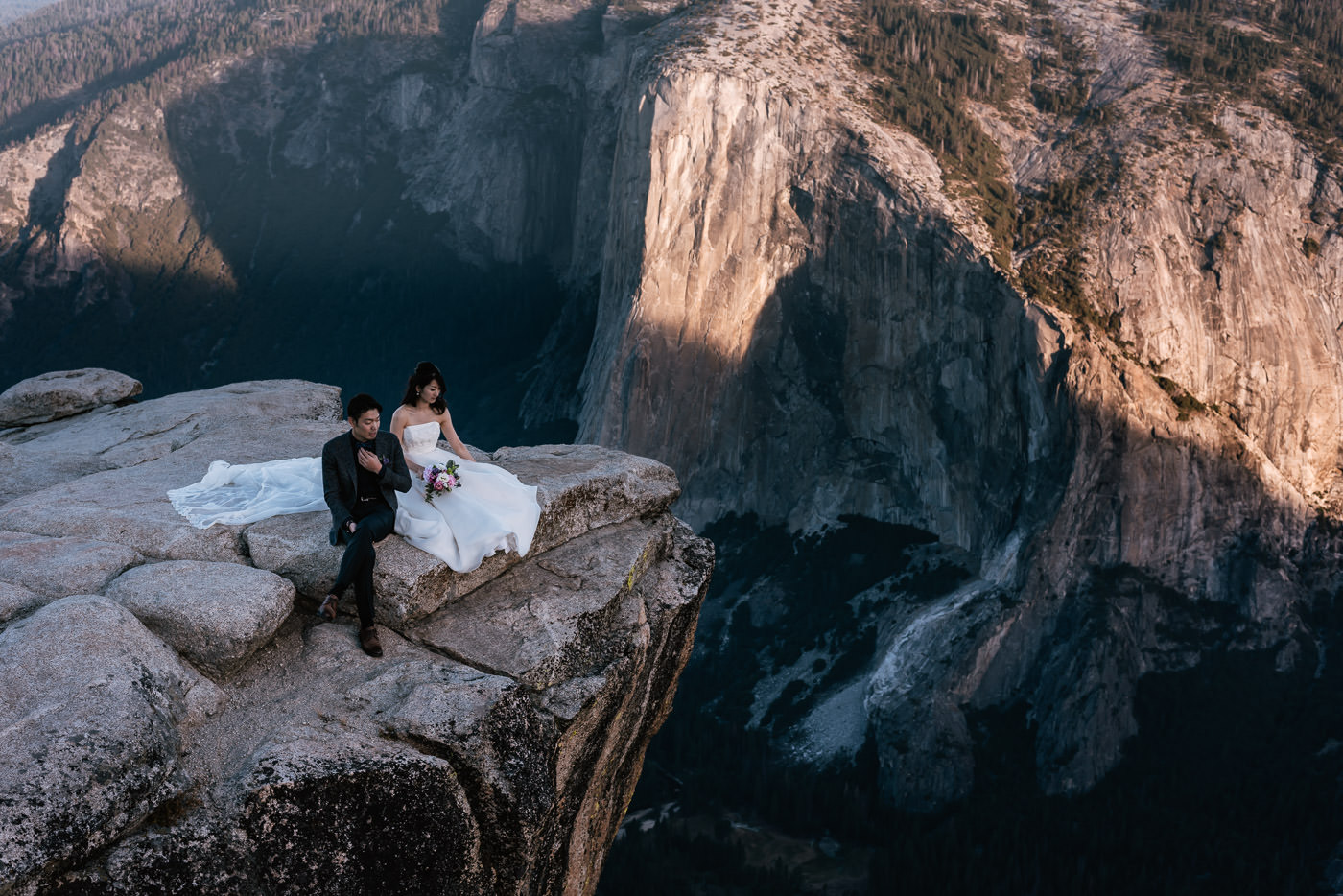 Yosemite elopement shooting with Norm was an unforgettable experience!!
I had many requests of the spot for shooting in the park but he arranged perfect schedule and we were totally satisfied with that. Also to complete my request, he worked with us from 4am to around 7pm. It was amazing that he took us to Taft point where it was never possible to reach there without him but the best place to take pictures for elopement photo.
Thank you so much!
Norm did an amazing job with our elopement in Olympic NP! He traveled without hesitation and helped research places beforehand since the park is huge and made recommendations based on when/where would have the best lighting for pictures. He spent the day before scouting out locations for our pictures and ceremony. It was a small elopement and he was very accommodating when we arrived with a couple more people than originally planned. During the ceremony we hardly knew he was there and are in awe of the pictures he was able to get without us noticing. He stayed with us until sunset, taking pictures at the two locations we had picked out. We highly recommend Norm for anyone planning an elopement, especially in a national park!!
Norm was the best photographer we could have asked for. We met for our engagement session, discussed styles, he told how to look, where to stand and had great creative direction. For our day he was with us all day, even when things got frustrating with other vendors, he made sure he was doing everything he could to make us smile. He was friendly made all of our wedding party and guests feel comfortable and caught beautiful, breathtaking shots inside and out. He captured our wedding love story and presented it to us with the most endearing card and package. As our family grows, I'm sure we will request Norm to make his magic again to capture the moments. You won't be disappointed!
Our big day went by so quick that we were not able to see everyone's reactions or see the small things happening around us. I feel Norman captured the special moments plus some. He is so professional! He made us feel so comfortable. We had asked for a second photographer who I believe was named Raul who was just as nice. I am extremely impressed with our pictures. He did everything he promised he would. I have highly recommend him to anyone. He is extremely creative and amazing. I will with no doubt book him for future events. Thank you Norman for being you!
Where to start? Norm flew all the way to Glacier NP to photograph our elopement. He did this without a hestiation at all. The day before our service he spent his whole time scouting out locations for our pictures to be taken even in the rain and wind. On the day of our special event he made us feel as comfortable as possible and hung with us from 8am to 9pm!! We hiked up 4 miles round-trip just to get photos at Avalanche Lake. Norm didn't complain a bit and was awesome to hang out and talk with. Norm, thank you for making us feel happy and for being the person we spent our special day with. ;)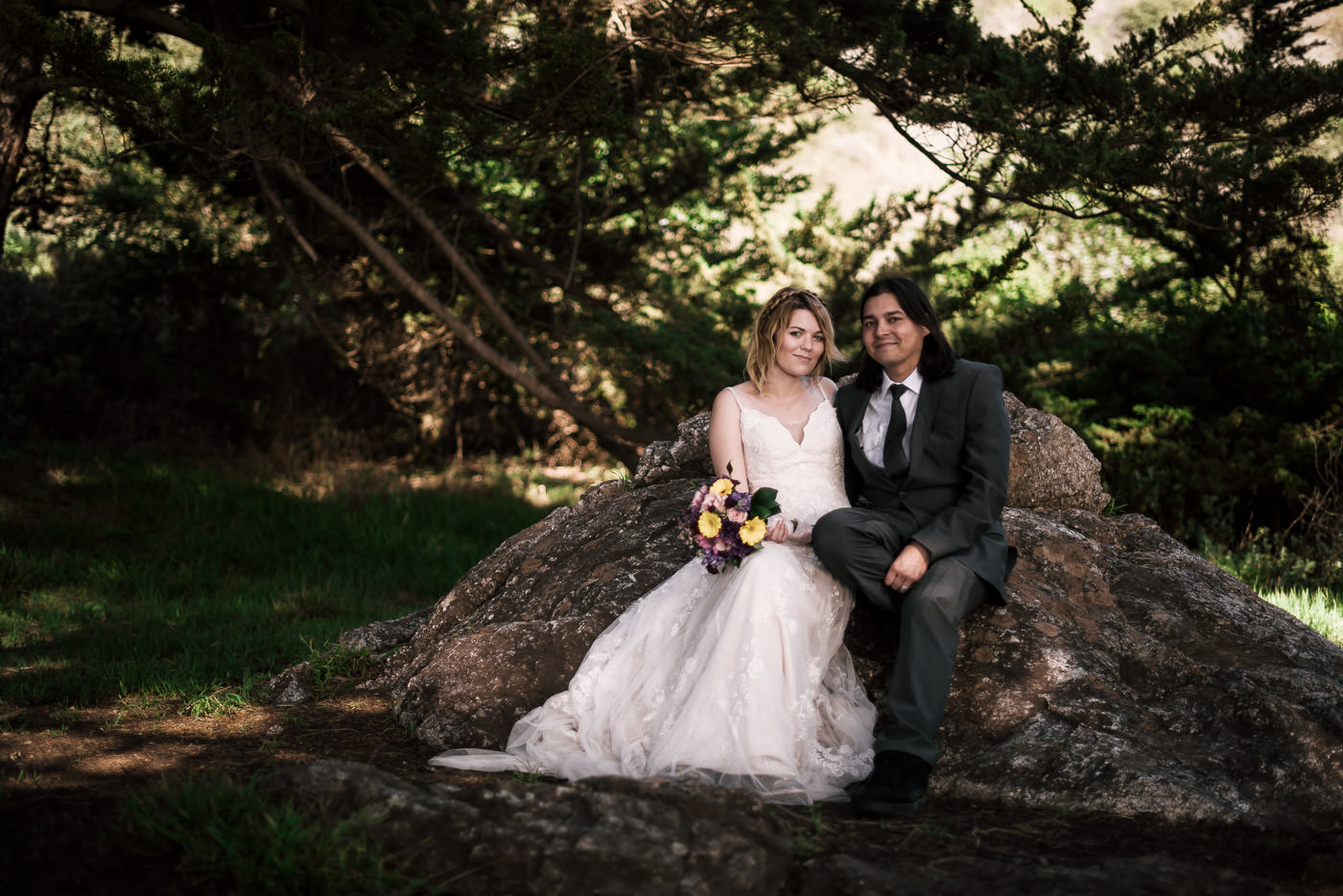 We are forever grateful that we were lucky to find Fifth Photography for our elopement. Our friend Melissa Clark referred him (check our her review too!) to us and we were able to book a date on really short notice.

We didn't have a plan and we're very awkward, but somehow Norm created something for us that we'll appreciate forever. He recommended Big Sur as a location for wedding portraits after our ceremony. It was really beautiful! Norm made us feel really comfortable and guided on how how to stand or pose because we had no idea what to do. There are photos he saw the opportunity to create that I never in a million years would have thought of and I'm so, so glad that we have those now. Norm is not afraid to venture to special locations and hike to get there to get the right photos for you.

Our final photos are amazing and we love them. He sent a wonderful keepsake box with our wedding date on it and a few of his favorite prints inside with the USB for our photos. It was really sweet and again, something I never would have thought of and really appreciate. We can add other little mementos to the box and it's something we can bring out and show our family.

I can't recommend Fifth Photography and Norm enough.
Norm was hands down my favorite part of our wedding. The consummate professional, I can't believe I even considered anyone else. From the moment my husband and I met him, we knew he was a perfect fit. Norm drove all the way to Sequoia National Park to shoot out engagement photos. These turned out gorgeous. He was so easy to get along with and this let the love between my husband and I shine through in the photos. He has an incredible eye and gave us direction when we needed it, but let us have fun when we didn't. We recently got our wedding photos and I am blown away. They are prefect and I am so happy to have worked with Norm. He truly did everything he could to ensure we were happy and satisfied, from touring out venue beforehand to scout out perfect backdrops, to being open in communication. While he is not the cheapest photographer around, he could definitely charge much more for the service he provides. In meeting with other photographers, I was relieved to find Norm wasn't charging hourly and could provide a second shooter. He captured so many gorgeous candids and every important moment of our wedding day is forever captured. He listens to his clients and provides you with that shot you've been dying to recreate, but doesn't force you into the cheesy poses you don't want. The icing on the cake is the beautiful presentation of the flash drive that he provides (included in your package). He even sent along a few prints of the wedding! I would hire Norm again and again. I know we will keep his number on hand for ensuing family portraits. I can't recommend him highly enough! In fact, I already have. Your wedding day is about you. Find a photographer who will make it feel that way and who loves what that do. Norm is all that and more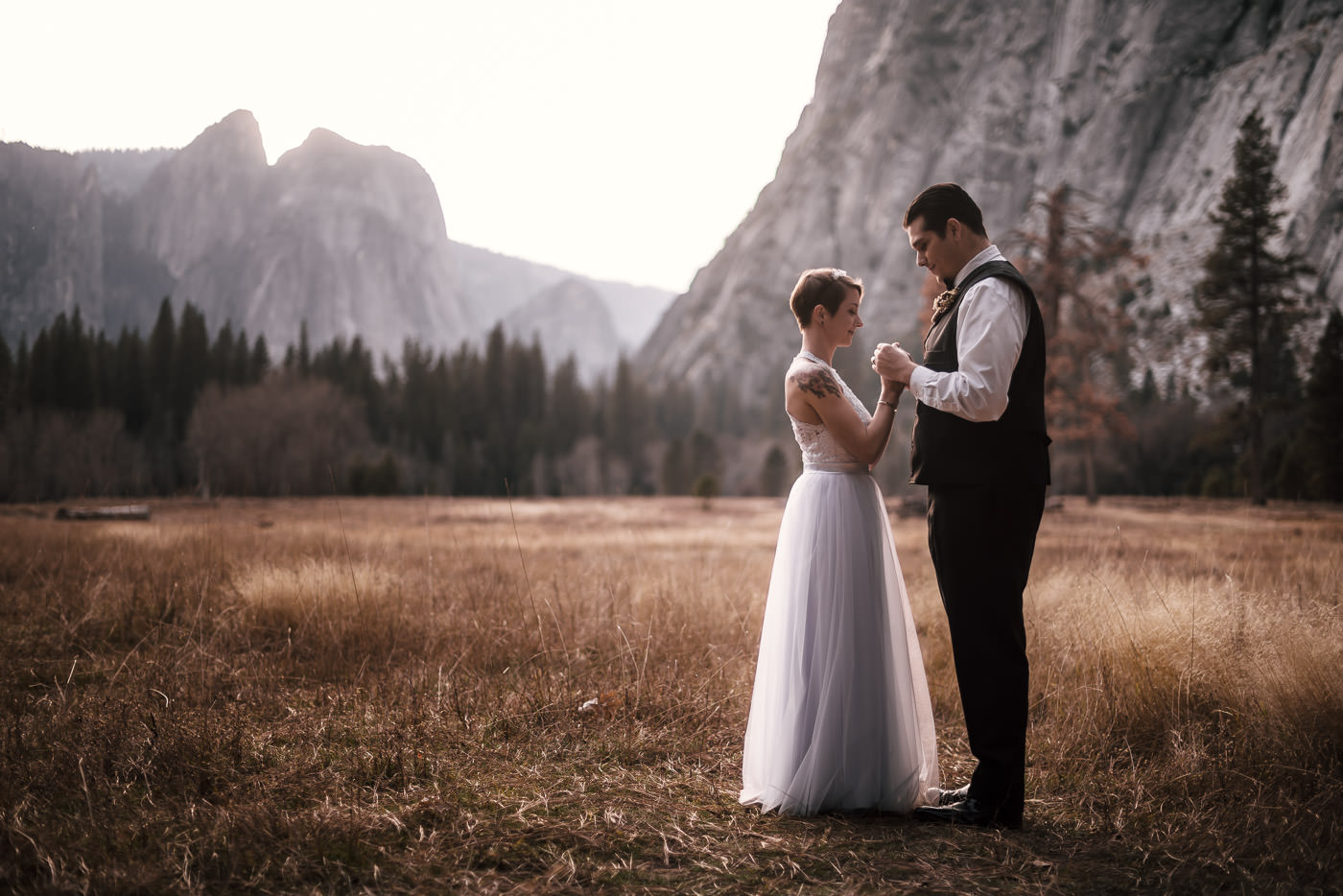 Norm from Fifth Photography. Where to even start? He deserves a billion stars! He is seriously the best photographer we could've asked for. He made us feel so relaxed and at ease. All of the photos, and I'm not kidding when I say ALL of them, are stunning. We thought there might be one or two that we may not care for, but he proved us wrong. We can't decide which one's are our favorites because there's just so many amazing moments that he was able to capture between the two of us and our family. We had a small elopement, only the bride & groom and our parents, and Norm fit right in making us all feel right at home. We got married in Yosemite National Park, and Norm made the trip to meet us there and helped pick out the best places for taking photos. He got our photos back to us super quickly, and we've had a blast showing them off to all of our friends, who can't help but fall in love with them, too. Norm also sent us a beautiful keepsake box with some of his favorite prints inside. This was the gesture that surprised us the most. We would have been totally fine with just getting a regular USB drive with our photos, because we had already seen a few of the "sneak peek" photos and knew how stunning they were. The pictures had already made us so happy, but Norm took the time to have a gorgeous keepsake box made to hold the personalized USB drive and single prints. We are in absolute awe of this man's ability to take the most amazing pictures we've ever seen and his generosity in all the little details he puts into everything. Thank you, Norm!!! Our wedding wouldn't have been the same without you. EXTREMELY RECOMMEND, and I have already sent his info out to friends looking for future photo needs! Thank you for the magnificent memories :)
Best photographer - hands down! Norman's photos are fantastic! We hired Norman for our wedding back in October. He totally prepared us for our special day - we stressed about nothing. He was professional, fun, and so easy to work with. We highly recommend Norman!
VIEW THEIR GORGEOUS COUNTRY WEDDING IN TEMECULA
Norm Roberts (Fifth Photography) is an amazingly talented photographer who gives a reasonable price, is super friendly, flexible, and who really captures what you're looking for! Norm shot our engagement shoot as well as our wedding. For our engagement shoot, we wanted a rustic shoot as well as beach photos. Norm captured both beautifully. My husband and I had shared with Norm before our session that we felt awkward in front of a camera, but Norm made us feel so at ease and captures natural, beautiful moments. He doesn't try to make you do any pose you'd be uncomfortable and is all about ensuring you feel relaxed and enjoy your moment. We fell in love with both our rustic shoot and our beach shots, and couldn't wait for Norm to photograph our wedding day. Norm asked to tour our wedding venue beforehand even though it is quite a drive for him because he wanted to gather ideas and familiarize himself with the location. To us, that was above and beyond. We just received our wedding photos (just a few weeks after our wedding) and they arrived in a beautiful package! They are in a beautiful wooden case with our names and wedding date engraved on top, and we opened it to find a usb with our names engraved on it, some printed photos of his favorite shots, and a thoughtful letter all included in beautiful packaging. When we accessed our photos (you receive them in a password-protected gallery as well as in usb form), we were amazed! He captured details from our wedding that made for intimate and stunning shots. Close-ups, wide shots, zooms, candids, etc. The pictures were varied and unique and that was exactly what we were looking for. To say we love our wedding photos is an understatement – we purchased an apple tv just to be able to show them to our families and friends in large format, and everyone who has seen them has been impressed by how great they are. If you are looking for a talented, reasonably priced, friendly, and passionate photographer, Norm is your guy. We already had several friends who viewed our photos and asked for his contact information and we will definitely recommend Norm to anyone and everyone we can. He is wonderful!
"Norm shot our engagement photos and our wedding photos. While we haven't seen our wedding pics yet, I can tell you I have absolutely no doubt in my mind that they will turn out amazing. My husband and I wanted something different from the normal engagement photos you typically see so we went with having them done at Belmont Park (a small amusement park in San Diego). Norm took the shots at dusk and after dark and they were amazing with all the lights of the rides in the background. He is very versatile in his capabilities and if you are looking for pics that are fun and NOT boring, go with Fifth Photography!"
"The photographs we have seen so far have been very good. Norm was everywhere and he spent the entire day at the venue and even at the hotel room. We can't wait to see the final product. He was very nice and professional."
"i can't thank Norm enough for the wonderful job he did for us at our wedding. He arrived right on time, spent the whole day taking pictures. He captured the emotion perfectly on our photos. Norm was very easy to work with which was awesome because there are many stresses on your wedding day. We received our photos 30 days after in a nice keepsake. I would definitely recommend Fifth Photography to all!!"
"Norman at Fifth Photography was awesome! Very professional, punctual and creative! The photos captured our wedding perfectly and were exactly what we were looking for. We would highly recommend Fifth Photography to anyone looking for wedding photography. He was wonderful to work with!"
"Norman Roberts (Fifth Photography owner) is the best photographer. I used Norm's photography services for my engagement party, as well as all of my wedding events, including the wedding ceremony, reception, and other various parties. Norm was always early and ready to work. He captured all of the right moments and followed all of our requests. Norm was a pleasure to work with. He is one of the nicest and friendliest people I have ever met. He also goes above and beyond to make sure you're happy with everything. Norm's photos themselves are always stunning. Whenever a guest sees his pictures, they always compliment how great the pictures came out. Everyone always looks great in his pictures! Norm's prices are also the best, and his turnaround is also extremely fast. While other photographers take months to give you wedding photos, Norm had our photos ready within only 4 weeks max! Norm also traveled to a different city for my events, which was so kind of him. In addition to our free online gallery of photos, which is password-protected and also gives us the ability to share with others, Norm also mailed a fabulous photo package. For both my engagement and wedding, Norm sent amazing packages in the mail very soon after the events. The package included a custom-made USB drive, which had an actual picture from our wedding, as well as a beautiful magnet, and other free enlarged and printed copies of some of the best pictures from our wedding. In addition, the box that all of these gifts were included in has a collage of wonderful pictures from the events! I would highly recommend Norm to everyone. I have already given Norm's reference to other friends, who have also used Norm's photography services and have also loved him! I will always recommend Norm to everyone! Norm Roberts from Fifth Photography is definitely the best photographer I know of, and I will always use his services for all of my future events!"
"Norman is a rising star. I can't say enough good things about him. My wedding was only a week ago, but i had to write a review ASAP. I can't believe he isn't already on the review board on this site-i hope i do enough justice for the first reviewer. Norman really loves photography and is a real artist. This company dables in photographing many different events, and everything photo artwork! He is really professional and up for any challange-he is always prepared. I will say that he is really into his artwork, and is willing to work with anyone's style or ideas to make sure the customer is as happy with the product as Norman is."